Reasons I love you, leather journal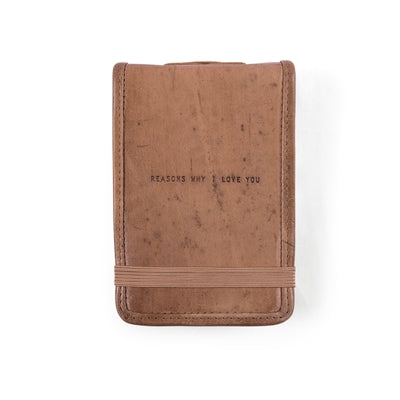 Grateful journal.  A beautiful leather journal to jot down the things your grateful for each day.  

NOTE: Due to the natural hide of the leather, natural markings are to be expected. Keeping the imperfections make the leather fibers stronger and more durable. The paper will also vary in color and all journals are handmade and will be different.
4" x 6"