Lavender and sweet orange bath salt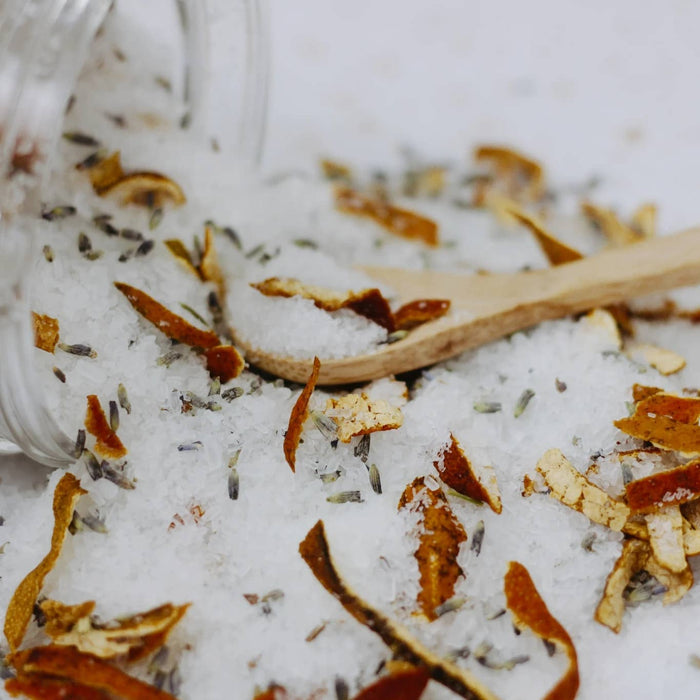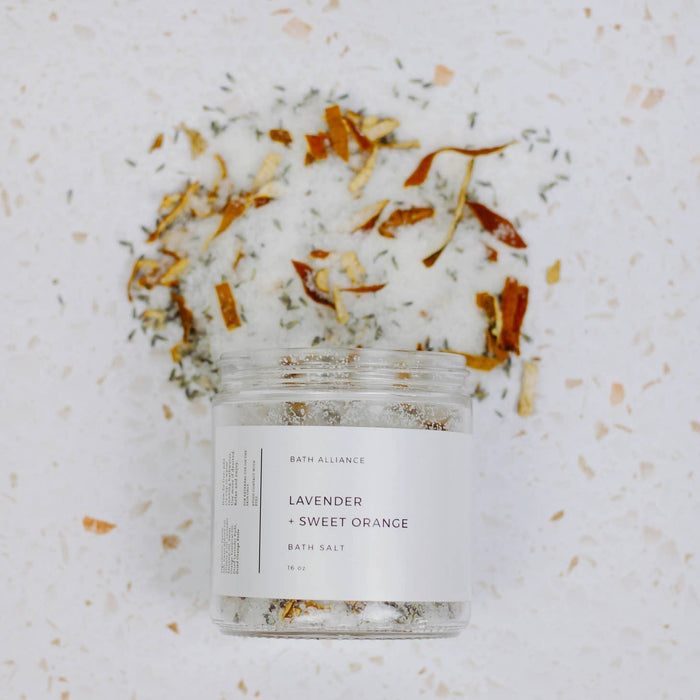 Cultivate a soothing daily bath ritual with this beautifuyl, handcrafted blend of epsom salts, sweet almond oils, lavender and sweet orange essential oils. The uplifting aroma fosters a sense of peace and tranquility. Beautifully made with dried lavender buds and dried orange peel create a spa like experience in the comfort of your own home. Makes a great gift! 
100% Natural and handmade.
16 oz jar | 4-6 uses