Olive oil and hemp seed loofah Soap bar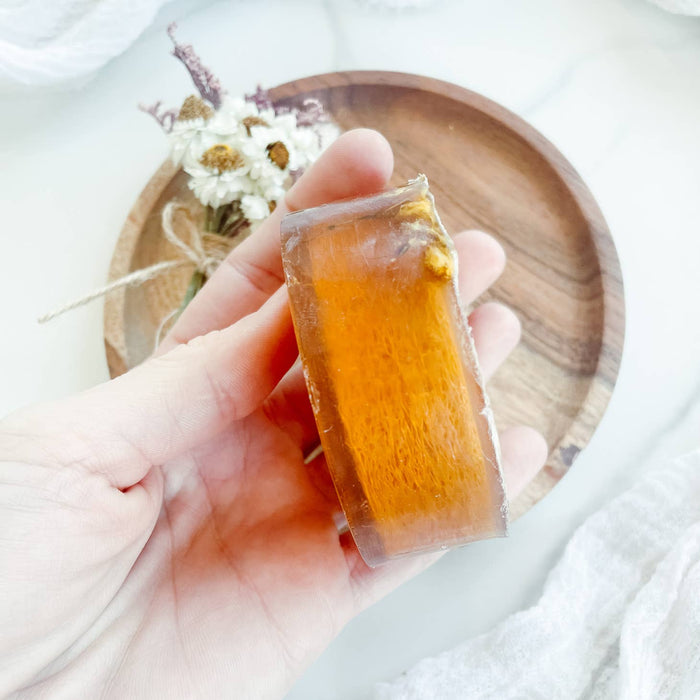 Nourishing and exfoliating, this bath bar does both! This beautiful unscented Olive Oil and Hemp Seed Loofah Bar with dried Jasmine comes in a white box with round window.  Makes a lovely gift!
**Due to the nature of natural ingredients, there may be some variations of color to the soap. Will range from a yellow to light brown. NO THC in the hemp oil. No harsh chemicals or sulfates Deep cleansing, gentle exfoliation, hydrating and contains essential fatty acids that the skin craves.
• Made in United States • Weight: 4.2 oz