P.F. Candle Co. Sweet Grapefruit Candle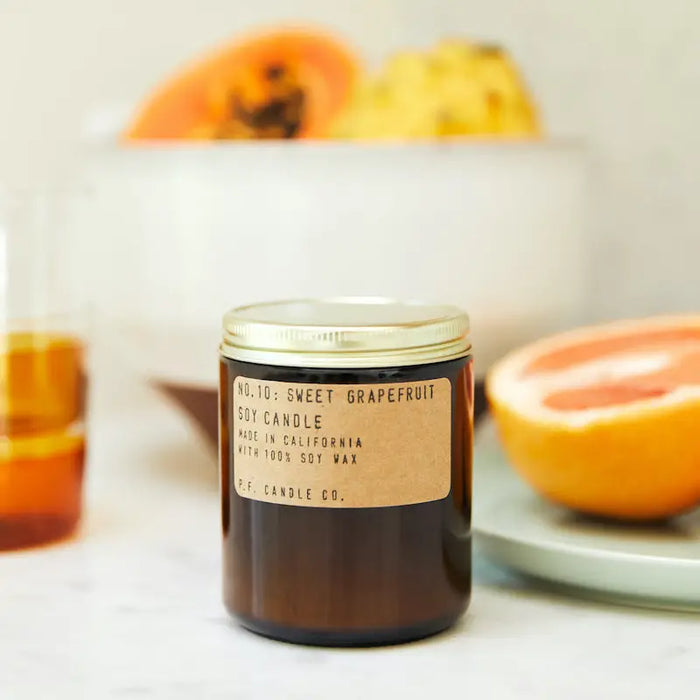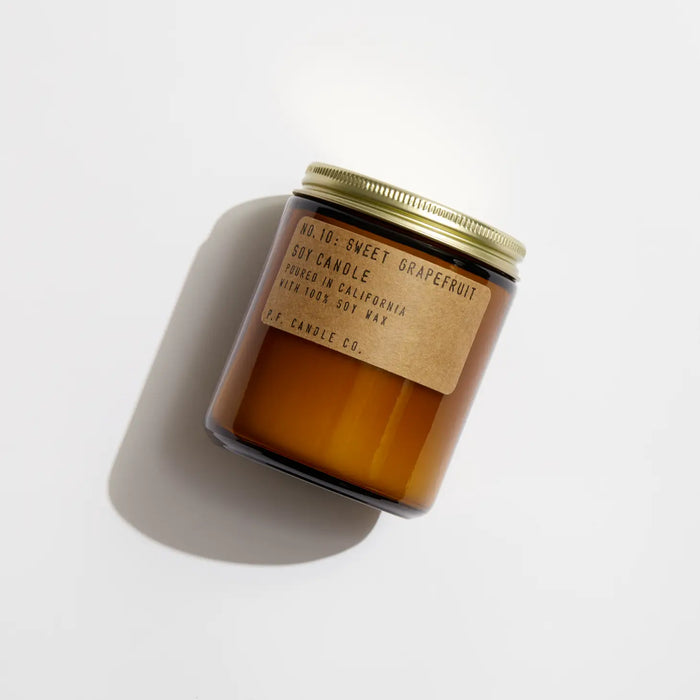 Enjoy the sweet, zesty scent of P.F. Candle Co.'s Sweet Grapefruit Candle. This fragrance features energizing notes of freshly-squeezed grapefruit, orange and lemon zest, and hint of sweet peach. Let this invigorating scent revitalize and refresh your space.
P.F. Candle Co. candles are made with 100% domestically grown soy wax, fine fragrance oils, and cotton-core wicks. The fragrances  are paraben-free, phthalate-free, and never (ever) tested on animals.
Size: 7.2 oz 40-50 hr burn time