P.F. Candle Co. Wild Herb Tonic Soy Candle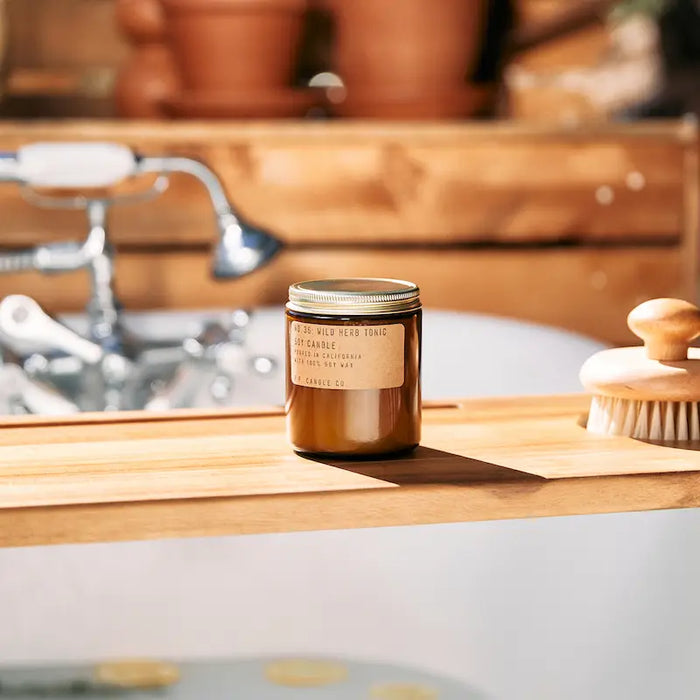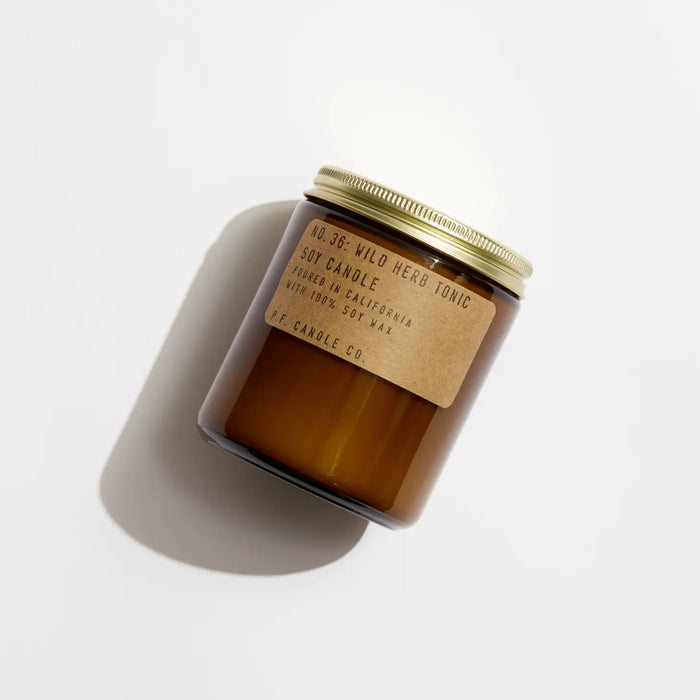 This wild herb tonic soy candle from P.F. Candle Co. is made with naturally derived soy wax and fine fragrance oils. The warm, herbal scent of the candle creates an inviting and calming atmosphere wherever it's used. It has a long-lasting burn time of up to 40 hours.
P.F. Candle Co. candles are made with 100% domestically grown soy wax, fine fragrance oils, and cotton-core wicks. The fragrances  are paraben-free, phthalate-free, and never (ever) tested on animals.
Size: 7.2 oz 40-50 hr burn time