Remember when wall tarp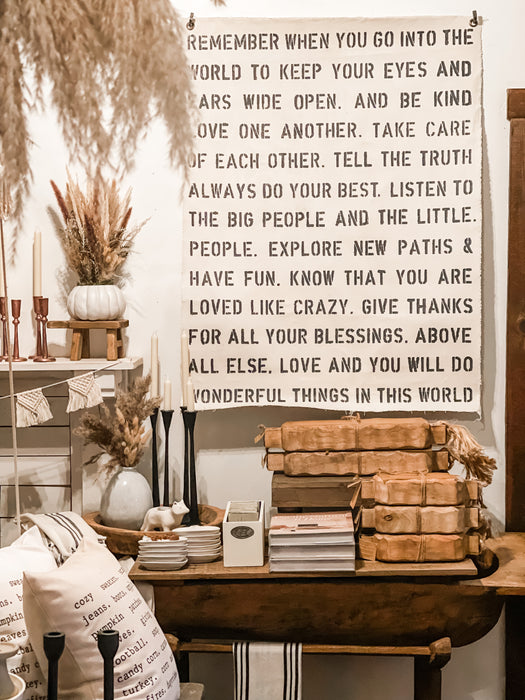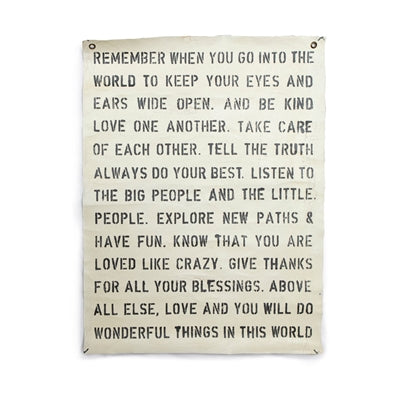 Rememver when you go into the world to keep your eyes and ears wide open. And be kind, love one another. Take care of each other.  Tell the truth, always do your best.  Listen to the big people and the little people. Explore new paths & have fun.  Know that you are loved like crazy.  Give thanks for all your blessings. Above all else, love and you will do wonderful things in this world.
These crackled painted wall tarps will have slight variations due to the unique handmade process. Each individual piece is unique and might not match the photo on the website. Meaning there could be a slight variation in size, shape, and/or color. 

*Each tarp is made with lead free/ non-toxic paint. 36" x 48"