Sugarboo XO Mug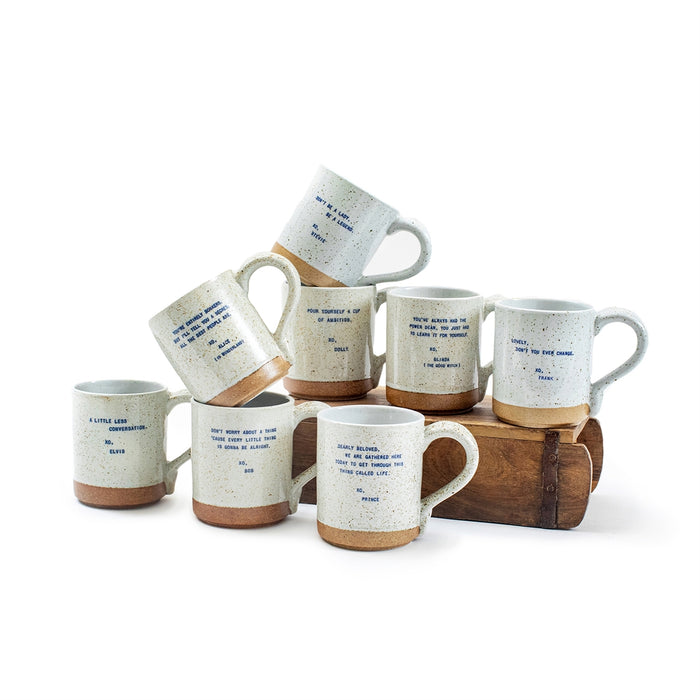 Fun mugs that have inspirational quotes from all your favorite famous people.  Choose from one of the following!
Don't be a lady, be a legend. XO Stevie (Nicks)
Lovely, don't you ever change. XO Frank (Sinatra)
Pour yourself a cup of ambition. XO Dolly (Parton)
Dearly beloved, we are gathered here today to get through this thing called life. XO Prince
You always had the power, my dear. You just had to learn it for yourself. XO Glinda (The Good Witch)
A little less conversation. XO Elvis (Presely)
You're entirely bonkers, but I'll tell you a secret, all the best people are. XO Alice (In Wonderland)
Don't worry about a thing 'cause every little thing is gonna be alright. XO Bob (Marley)
These mugs make the perfect gift.Microwave and dishwasher safe. Due to the whimsical handmade nature, quotes could be askew and should be expected. Variation in color and speckling will vary.