Think About Such Things Leather Banner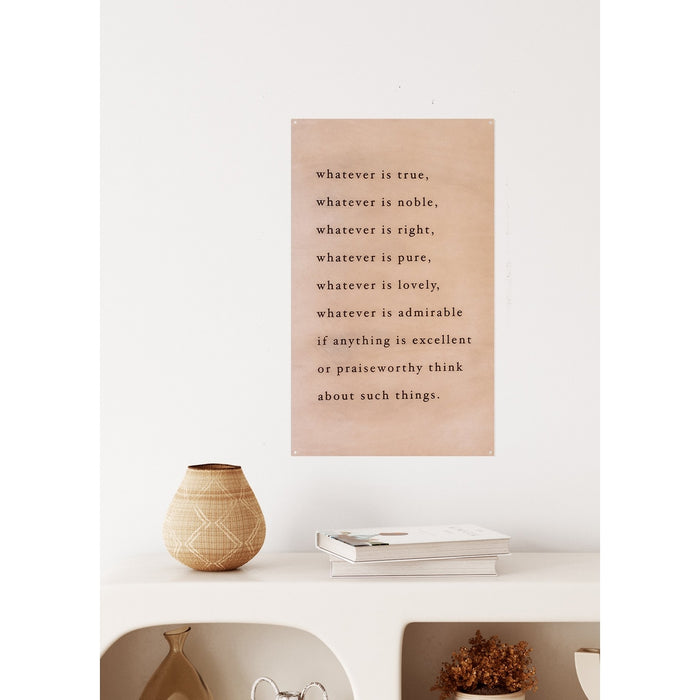 whatever is true, whatever is noble, whatever is right, whatever is pure, whatever is lovely, whatever is admirable, if anything is excellent or praiseworthy think about such things.
This beautiful leather banner is made of a nicely weighted 8 oz vegetable tanned leather and the artwork is burned with care into the leather. Since leather is a natural material, there might be variations in the burn and some parts of the letters might be darker than others. That's the beauty of handmade! Holes are cut in each corner to hang with whatever hardware you choose. 
Measurements: 12" x20"