Lavender Soap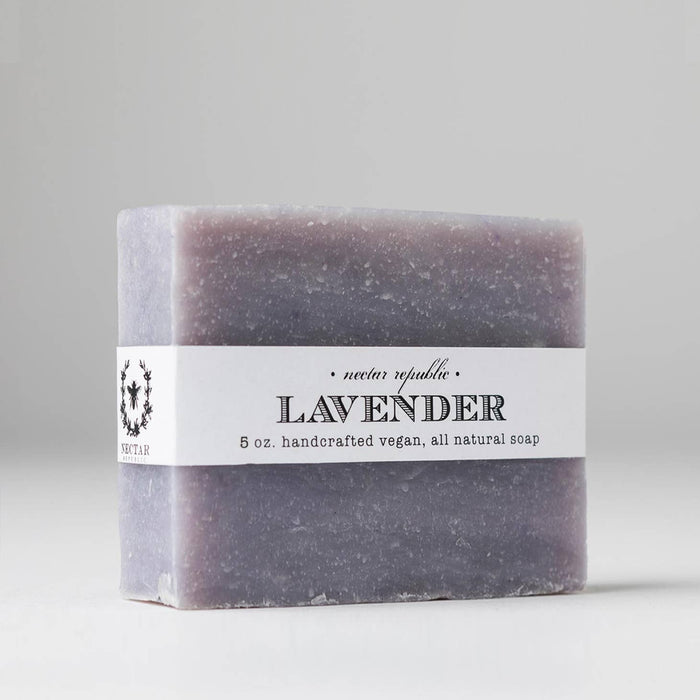 This 5 oz. Handcrafted vegan, all natural soap will become one of your new favorites.  The soothing, relaxing scent of lavender, make this the perfect soap to lather up with before bedtime.  Soap is packaged in a cute muslin bag, which makes it a great soap to give as a gift as well. 
 AROMA: calm, relaxing floral aroma
BENEFITS: lavender promotes relaxation and rest. With antibacterial and antiseptic properties, it will soothe insect bites and sunburns.
INGREDIENTS: Olive Oil, Water, Coconut Oil, Sodium Hydroxide, Organic Palm Oil, Shea Butter, Lavender Essential Oil, Ultramarine Pigment.