Home-The Joy Of Interior Styling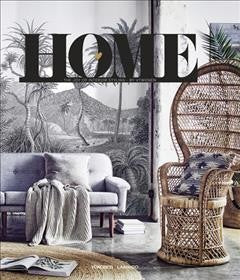 Home will guide you through the use of the right color combinations and accessories to give your interior that "special touch". The inspirational interiors illustrate the meaning of true modern living, and are perfect ideas that can be applied to any home.
•Design and adapt your interior to the seasons

•Tips on the right use of color and combinations to achieve the most beautiful interiors

•Composed by the leading interior magazine in Belgium & The Netherlands

•Sorted into categories by "mood" and season

•A lovely color guide for spring, summer, autumn and winter

Composed by the leading interior design magazine in Belgium and the Netherlands, this gorgeous book offers a lovely color guide for Spring, Summer, Autumn and Winter.