Emeliene Moss Agate Ring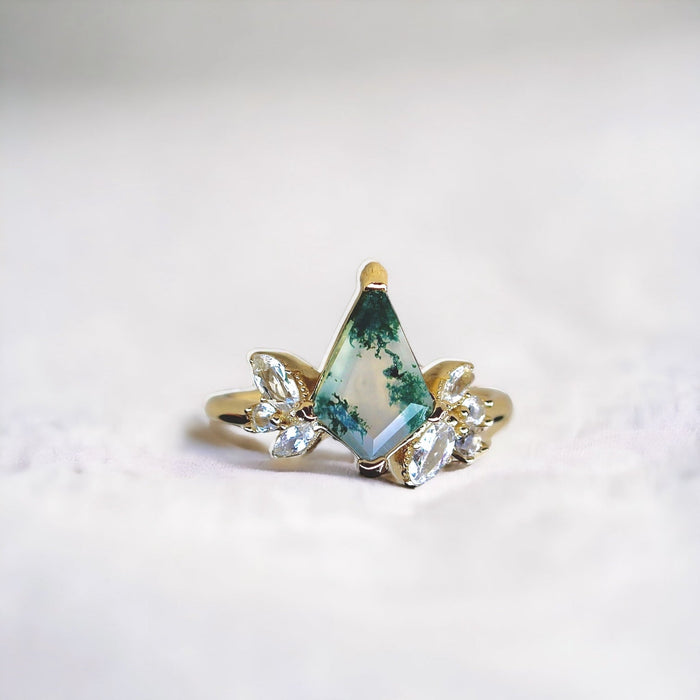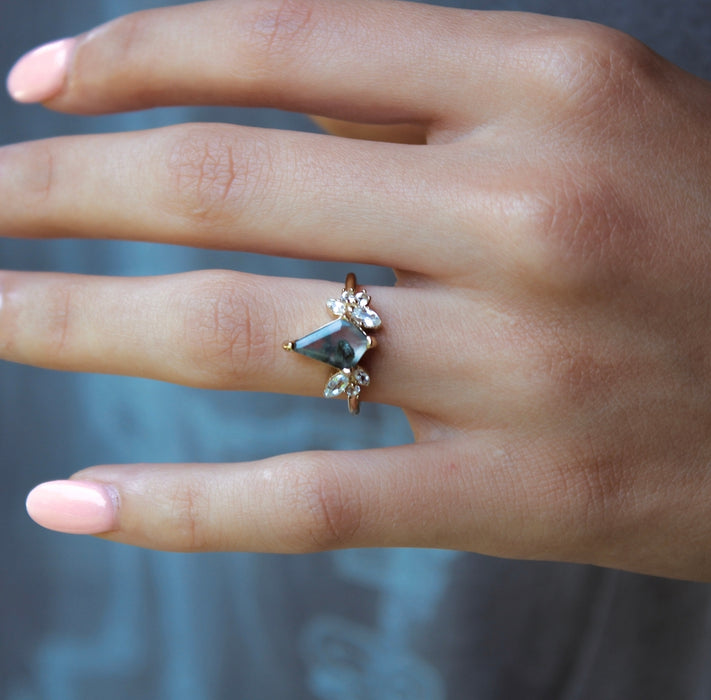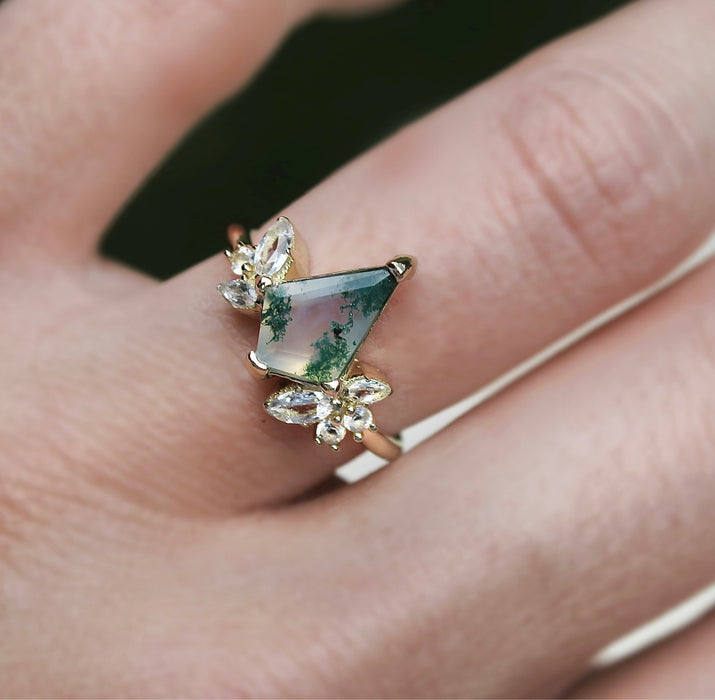 The Emeliene Ring features a kite-shaped moss agate center stone and unique asymmetrical white topaz floral accents on a gold vermeil band. Whether you're a lover of all things vintage, boho, or modern, this ring is sure to add an element of personality.
Earthy green tones, variations and intricate patterns make moss agate a perfect representation of natural beauty. The white topaz floral accents add an unexpected element of texture and movement to the piece, creating a look that is both cohesive and eclectic.