Fleur Dé Sel Caramel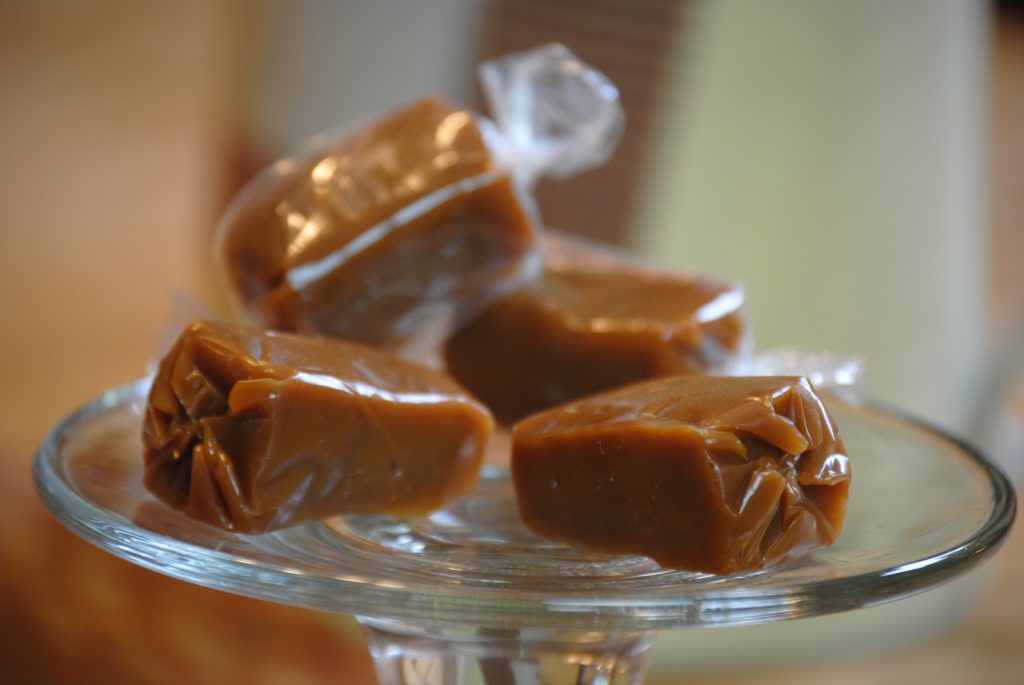 These Fleur dé sel caramels are rich in flavor, soft in texture, and mouth watering delicious!  Be warned, once tried, they become a craving that's hard to beat with any other caramel.  They can be frozen or refrigerated to maintain their freshness and quality.
The caramels are naturally gluten-free and made in a peanut-free facility.  They are made in a facility that makes products with almonds, and do contain dairy.  
Individual caramels measure 7/8 inch x 7/8 inch x 1 1/2 inches and weigh 3/4 ounce.