Gathered Truths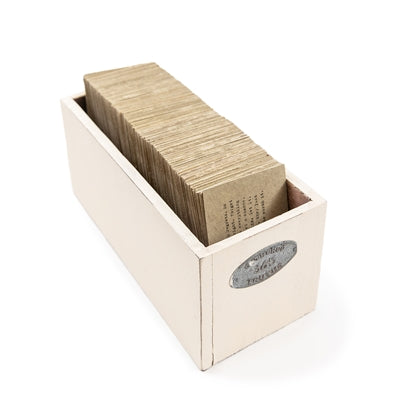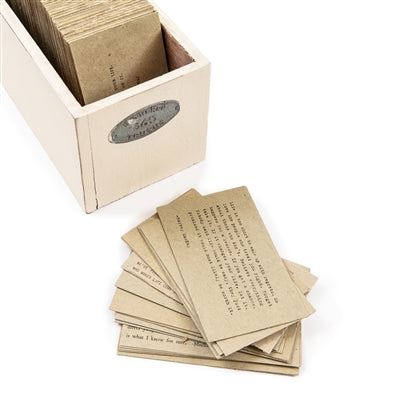 Sometimes all it takes to change the trajectory of the day is a reminder.  365 gathered truths, printed on handmade paper, and stored in a beautiful white washed wood box, daily truths to remind you to live life fully! 
Handcrafted paper filled with 365 thoughtfully chosen quotes for each day of the year.

These boxes make great gifts for weddings, birthdays, anniversaries, and a pick-me-up just because.
Box dimensions: 10" x 4" x 4.5"

Each card is 3" x 5"