Wood Charcuterie Board, Large rectangle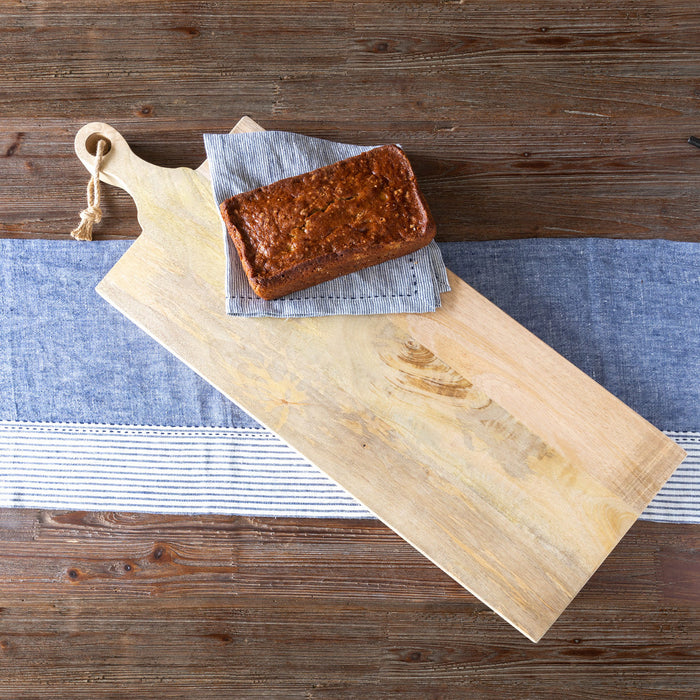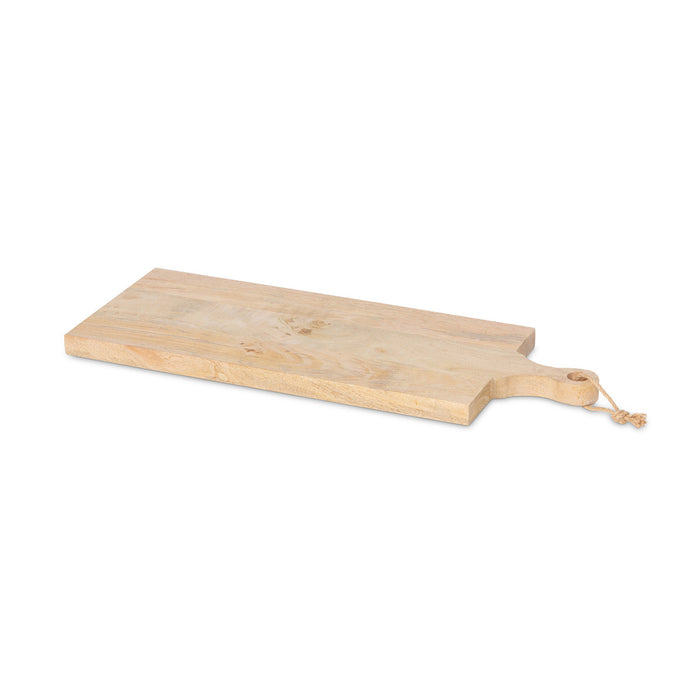 Our number one selling charcuterie board! This hefty, long rectangle board is  reminiscent of butcher blocks found in traditional delicatessens, making it perfect for kitchen tasks or entertaining. A great way to present charcuterie or appetizers.
Natural wood finish.  To bring out the beauty of the wood grain, and to preserve from stains, its recommended to seal with a food grade oil before first use. 
Dimensions: 30.25"L x 11.25"W x 1.25"H 
Materials: Mango wood