My Wish for You, Canvas bag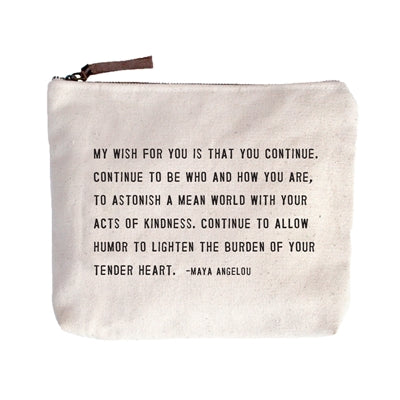 My wish for you is that you continue. Continue to be who and how you are, to astonish a mean world with your acts of kindness. Continue to allow humor to lighten the burden of your tender heart.
-Maya Angelou
Beige canvas bag with leather zipper tassel.
Use one as a unique gift wrap, makeup pouch, travel bag, pencil case, or even a cute quote clutch!