Rattan wrapped cheese knives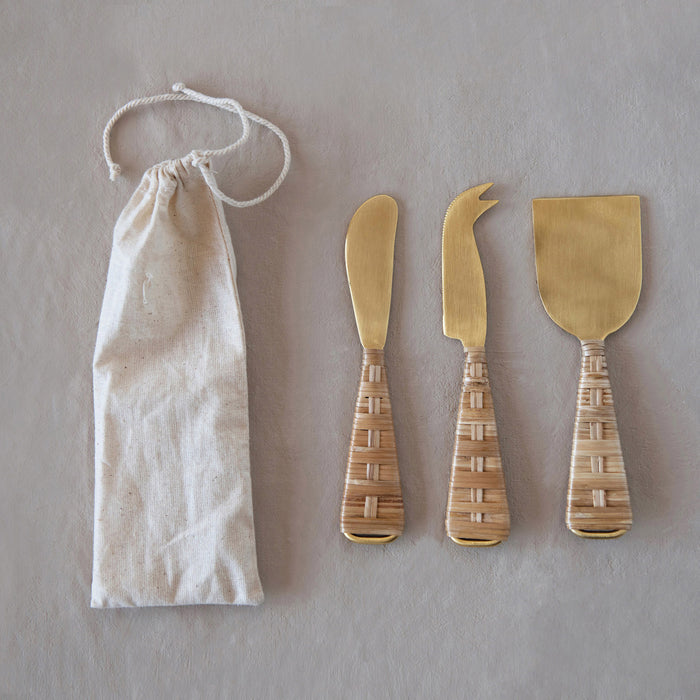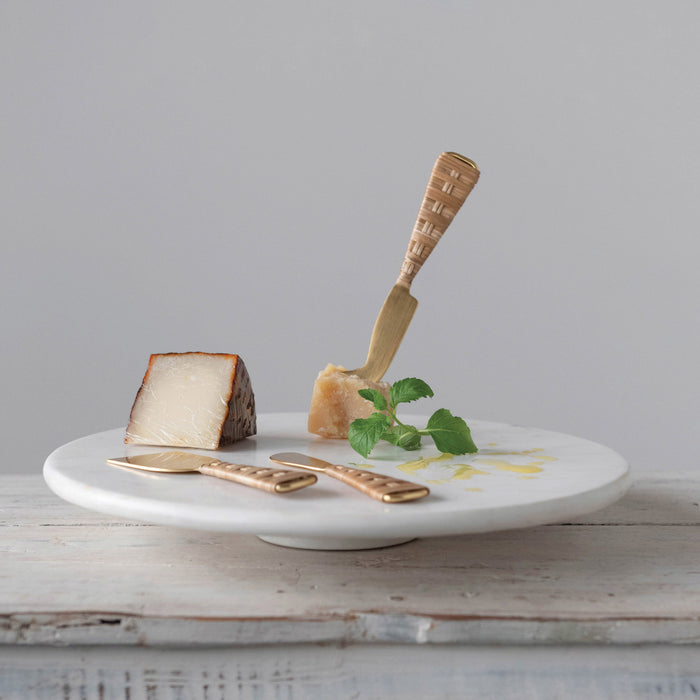 A pretty set of 3,  stainless steel, with gold finish, cheese knives.  The rattan wrapped handles are a perfect fit for a summery charcuterie board.  Pair with one of our many wood or marble boards for a lovely presentation in entertaining.  
Comes in a set of 3, with cotton bag for storage. 
Dimensions: 6.5 x 1.0 x 0.3